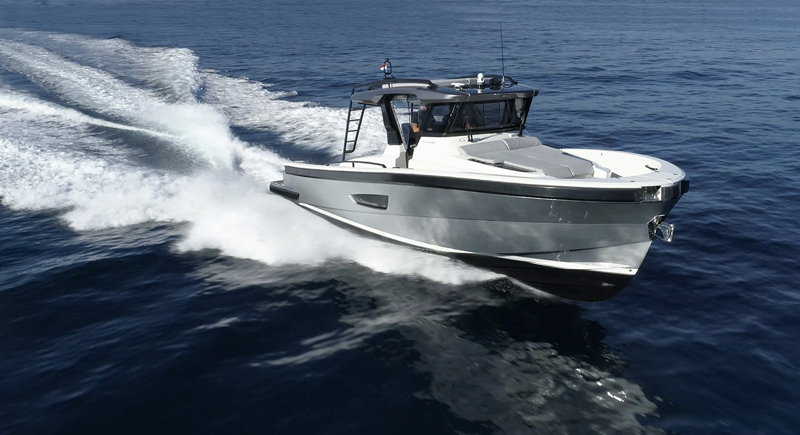 Bluegame in gara per il Powerboat of the Year al Boot di Düsseldorf
Fresco di nomination all'European Powerboat of the Year 2019, il BG 42 affianca il BG 62 nella vetrina di Bluegame al Boot di Düsseldorf.
"Il Bluegame 42 è una moderna imbarcazione sportiva multiuso che può essere utilizzata anche in condizioni difficili". Questa motivazione che ha meritato la nomination per l'entry level del cantiere Bluegame, brand del Gruppo Sanlorenzo, e che in 12,98 metri racchiude le qualità di diversi tipi di imbarcazioni.
Al Boot Bluegame presenta anche il suo BG 62 per ora "ammiraglia" della serie in attesa di modelli più grandi a cominciare dal BGX70. Il BG 62 in 18 metri offre grandi spazi all'aperto e due/tre cabine. Con due Volvo Penta IPS3 da 900 Cv raggiunge i 30 nodi.