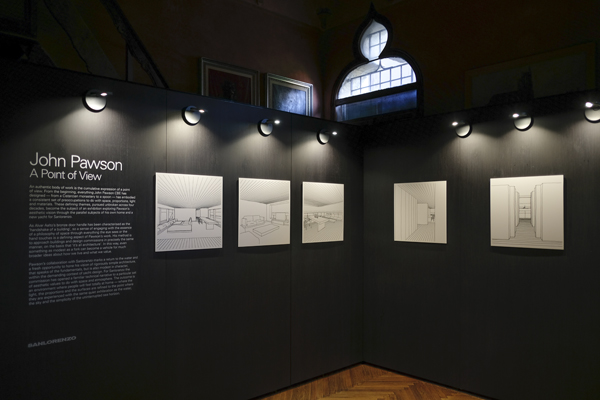 Apre oggi a Venezia un nuovo evento culturale promosso da Sanlorenzo che, main sponsor del Padiglione Italia alla Biennale Arte 2022, alla Casa dei Tre Oci presenta A Point of View, esposizione fotografica realizzata in collaborazione con il designer e architetto minimalista John Pawson .
Con A Point of View Sanlorenzo ripropone l'affascinante lavoro di John Pawson che ha interpretato gli interni di un superyacht in metallo del Cantiere attraverso disegni e schizzi progettuali.
A Point of View si articola nelle sezioni "Sanlorenzo" e "Home", ed è un racconto della poesia spaziale distintiva di John Pawson che poggia sulla calibrazione tra spazio, proporzione, luce e materiali e la ricerca dell'essenziale.
Sanlorenzo torna con A Point of View a Venezia per raccontare un modo diverso di vivere il mare ed esprimere i valori del brand in maniera sempre differente. A Point of View  si tiene fino al 26 giugno presso le Sale De Maria, lo spazio espositivo già teatro di grandi mostre che hanno raccontato l'opera di fotografi come Erwitt, Salgado e David LaChapelle.
www.sanlorenzoyacht.com