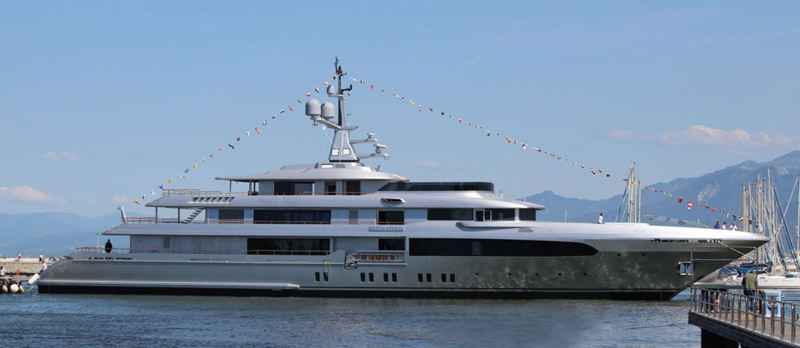 Ai Cantieri Codecasa il RINA Award 2019
Un nuovo riconoscimento si aggiunge al lungo elenco di premi, tra questi il World Superyacht Awards vinto nel 2011, conseguiti nella sua storia dai Cantieri Codecasa. Nel corso del RINA Yachting Seminar che si è tenuto martedì 26 novembre presso lo Yacht Club de Monaco, i Cantieri Codecasa sono stati premiati con il RINA Award 2019 per il Motor Yacht Regina d'Italia. Il premio è stato ritirato da Niccolò Buonomo, nipote di Fulvio Codecasa, e dal comandante del Regina d'Italia, Luca Lazzeri.
Il Regina d'Italia, varato lo scorso 1° giugno, lungo 65 metri e largo 11,20, con scafo in acciaio e sovrastruttura in alluminio, è uno yacht a cinque ponti, nato dalla collaborazione tra lo staff tecnico dei Cantieri Codecasa e lo studio di architettura M2 Atelier di Milano.
Il Regina d'Italia, che ha la più alta Classe del Registro Navale Italiano è stato costruito dai Cantieri Codecasa secondo le norme del Lloyd's Register per l'ottenimento della Classe più alta nonché in conformità con il codice LY3 the Large Commercial Yacht Code della British Maritime and Coast Guard Agency (MCA) per l'ottenimento della Letter of Compliance come "Unrestricted Yacht".