The 59th Genoa International Boat Show will be open to the public from Thursday 19th September to Tuesday 24th September from 10.00am to 6.30pm
Where: Piazzale Kennedy, 1 – 16129 Genoa (GE)
Skip queues! Buy tickets here at € 15,00 instead of € 18,00:
 or at the ticket office upon your arrival.
PRICES:
Online: FULL € 15,00 including presale right
Ticket office: FULL: € 18,00 REDUCED*: € 15,00
Reductions will be available upon purchasing tickets directly at the ticket office only, where you will be required to show a document proving your eligibility for a reduction.
Tickets are free for all children born after 01.01.2006 and who are accompanied by an adult.
* Those eligible for reductions are:
– disabled visitors who, by presenting a certificate of disability and/or a corresponding self-certificating document, prove they suffer from a disability rating of at least 66%. The assistants of disabled visitors who are not able to walk without assistance are furthermore granted free entry.  For further information please click here.
– groups of at least 30 people who register for group entry.

When purchasing multiple tickets online the name printed on the issued tickets is non-binding therefore said tickets may be given to third parties.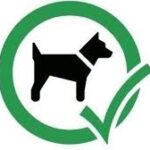 Small to medium-size dogs are allowed entry into the Show, provided they be on a leash and with a muzzle. Owners are required to bring along all it takes to clean up dog's waste.