By car: 

FROM THE WEST
If you are travelling from the A10 motorway you will have to exit at the "Genova Aeroporto" junction and follow Guido Rossa coastal road and Aldo Moro road in order to reach the Genoa Boat Show. 

FROM THE NORTH


Those arriving on the A26 must join the A7 to exit at Genova Ovest or Genova Est. For those arriving in Genoa on the A7, exit at the Genova Ovest toll-gate for direct access to the Aldo Moro road to reach the Genoa Boat Show.

Otherwise, it is possible to continue to the "Genova Est" junction to then continue towards the Piazzale Kennedy area, the traditional reference point for visitors coming to see the Boat Show.

FROM THE EAST 
For those arriving by the A12, from the Genova Nervi exit or from the Genova Est exit it is easy to reach the Boat Show area.
Follow directions for 'Salone Nautico' parking."
The Genova Brignole station is less than a kilometer from the Genoa Boat show. The Genova Principe station is about 4 kilometers away.
For further information: www.trenitalia.com
By plane:
The Cristoforo Colombo airport

 is approximately 10 kilometres away. It is connected to the city centre and main railway stations by taxi and AMT Volabus shuttles.
BUS / AMT
The Boat Show can be reached on the following lines:
10 from Brignole Station to Piazzale Kennedy
31 from Quarto to Brignole Station (via Corso Italia and Piazzale Kennedy)
20 from Sampierdarena to Via Rimassa (with a brief portion on foot towards Piazzale Kennedy)
KA* from Principe Station to Piazzale Kennedy
Next to the reception of the Boat Show, an AMT ticket office is active.
In partnership with: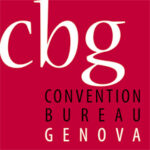 For more information:
tel. +39.010.5761975